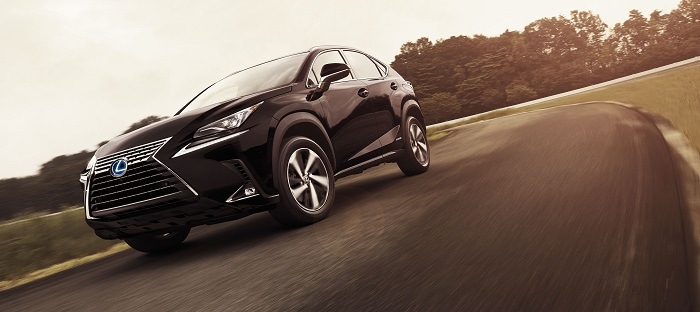 New Lexus NX 300h
For Sale in Arlington Heights, IL
The Lexus NX 300h Delivers a Luxury Balance of Features, Performance, and Efficiency
You want a new SUV, and you want something that delivers more than the average mainstream model. That's probably why you turned to the team at Lexus of Arlington.
Based in Arlington Heights, IL, our dealership can tell you more about top-tier models like the new Lexus NX 300h. A small SUV with refined features and a fuel-efficient hybrid powertrain, it offers a vehicle package that delivers the more you're looking for.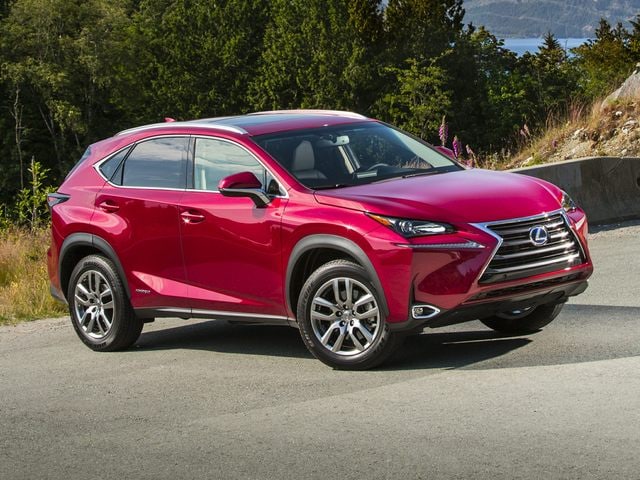 Find the Premium Feature Options You Want for all Your Driving Needs
A compact-sized hybrid with seating for up to five passengers, the Lexus NX 300h only comes available in a single uniform trim. We're willing to bet, however, that you won't feel shortchanged for the lack of options when you take a look at everything the new model brings to the table.
The new Lexus NX 300h offers an impressive standard package that offers everything from keyless ignition and automatic dual-zone climate control to seating decked in out with Lexus' NuLuxe simulated leather upholstery. Its standard tech features include options like an 8-inch infotainment touchpad display, complete with Apple CarPlay, Android Auto, Amazon Alexa, and an eight-speaker premium sound system.
Drivers hoping for more will find optional packages waiting geared toward navigation, comfort, and other premium amenities. The NX 300h's Premium package adds in a 10.3-inch infotainment display and a 10-speaker sound system. The Premium Package, likewise, adds in options like bigger wheels, LED daytime running lights, and integrated turn signals.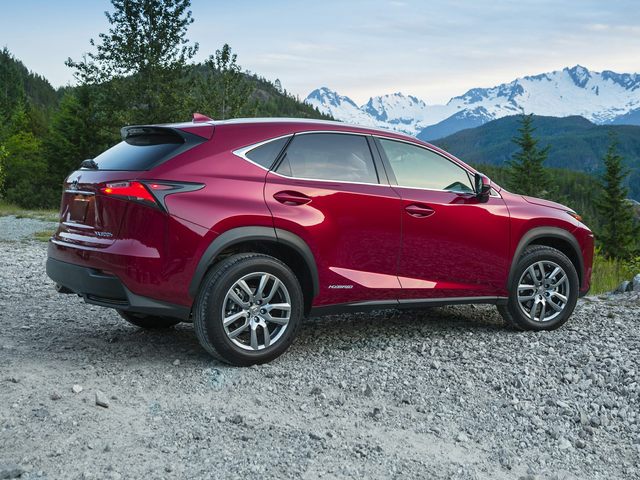 Safety Comes Standard in the New Lexus NX 300h
What if safety is your must-have feature? The new NX 300h offers a lot there too! Its standard Lexus Safety System+ 2.0 package includes access to active safety technology like automatic high beams, adaptive cruise control, and lane-departure warnings. You'll also have access to valuable features like pedestrian detection, a rearview camera, blind-spot detection, and, of course, a full array of top-tier airbags.
Combined with its sturdy Lexus design, the NX 300h provides everything you need to stay safe on all of your journeys, no matter where they lead you.
Efficiency is the Name of the Game Under this SUV's Hood
What about how the Lexus NX 300h drives? Features, equipment, and amenities are nice and all, but you want to be comfortable behind the wheel too! That's not a problem thanks to the NX 300h's rock-solid powertrain.
The NX 300h uses a 2.5-liter inline-4 electric motor hybrid. Capable of 33 miles per gallon on city roads with 30 miles per gallon on the highway, it provides the efficiency drivers need to go further for less. That's on top of a rock-solid performance output too. The NX 300h might not have the muscle to propel you into a teeth-rattling zero to 60 sprint, but it handles well, drives smoothly, and offers options like all-wheel-drive for bad weather and conditions.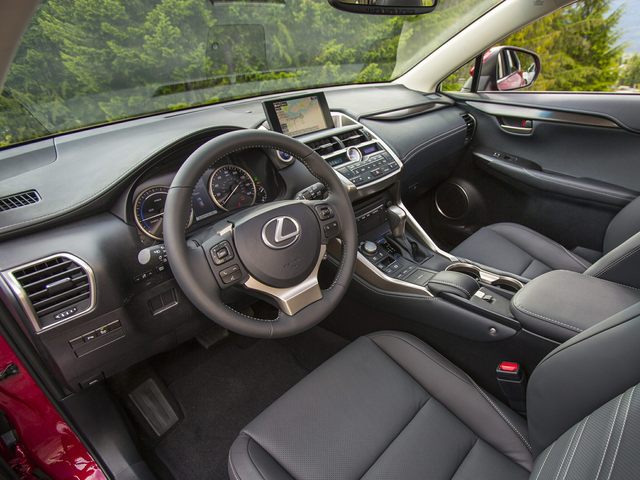 Contact Our Lexus Experts to Learn More
Would you like to know more about everything the new Lexus NX 300h brings to the table? Get in touch with the sales team at Lexus of Arlington today. Our friendly sales team can answer any questions you have about this compact luxury SUV. We can provide a full rundown of everything these excellent new models have to offer.
We can likewise tell you more about our current new inventory, our available finance offers, and more. For all your driving needs and more, don't hesitate to get in touch with us at our Arlington Heights dealership today. We're always happy to hear from our customers.