Shop New Lexus ES Hybrid Cars
at Our Chicagoland Area Dealership
Find the Top-Quality Hybrid Experience You Deserve in the New Lexus ES 300h
You're in the market for a luxury car, but you're keen on getting something that offers more than premium features alone. You want a new car that delivers a better standard of efficiency, so you can enjoy luxury-level fuel economy too. If you ask us, it sounds like you need a new Lexus ES 300h.
A robust sedan with seating for five, excellent features, and options for hybrid engines, it's one of the luxury market's most valuable new cars. At Lexus of Arlington, you'll find Lexus-brand experts who can tell you more about everything on offer in this superior new model.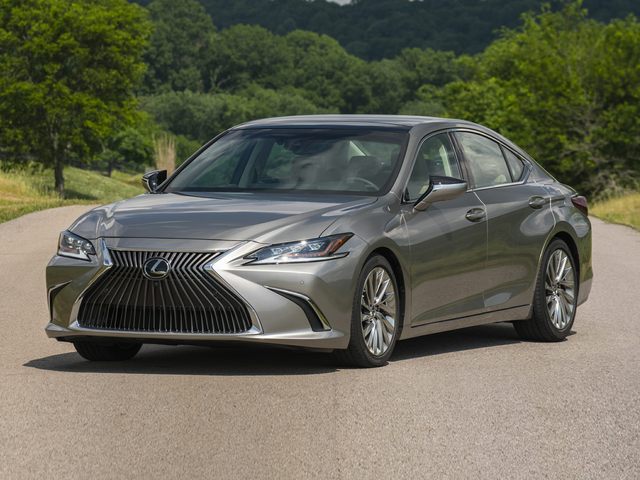 The Premium Hybrid Performance Experience You Want
There are lots of reasons to go home in a Lexus car. When you're keen on going home in the new Lexus 300h, however, there's no getting around the allure of efficiency. Not to worry, the new 300h delivers it in spades.
Every 300h luxury car comes equipped with a 2.5-liter 4-cylinder electric motor hybrid. This impressive powertrain can deliver a whopping 43 miles per gallon on city streets with 44 miles per gallon on the highway. And if that isn't enough to entice you, the 300h can provide 215 horsepower and 163 pounds-feet of torque on top of that. That's more than enough to keep you moving at a quick pace, even as you're saving at the gas pump.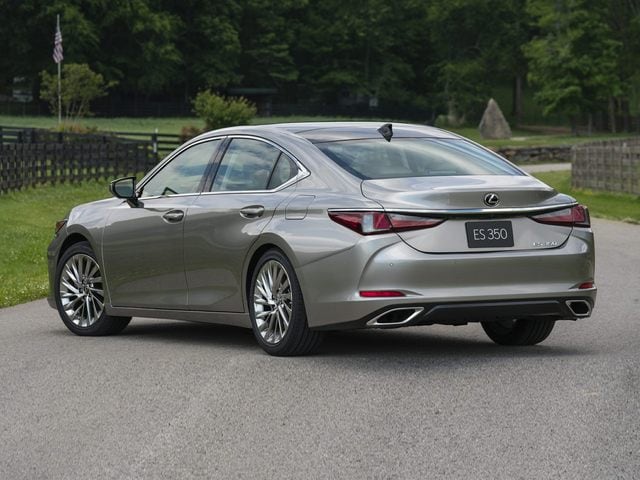 Top-Tier Features that Aim to Impress
Hybrid efficiency, on its own, of course, isn't enough to add up to top-tier driving experience. Luckily, the new Lexus 300h offers more than enough in the way of amenities to keep even the choosiest of drivers happy.
The 300h can come equipped with everything from dual-zone automatic climate control to other niceties like keyless entry and ignition, selectable driving modes, and a robust 10-speaker audio system. Its standard options also include advanced active safety options like adaptive cruise control, forward-collision mitigation, automatic emergency braking, and more.
Drivers looking for more will likewise find additional options waiting like a built-in navigation system, advanced voice recognition, heated seating, and more. No matter what kind of experience you're hoping to go home in, you'll find the new Lexus 300h equipped to satisfy.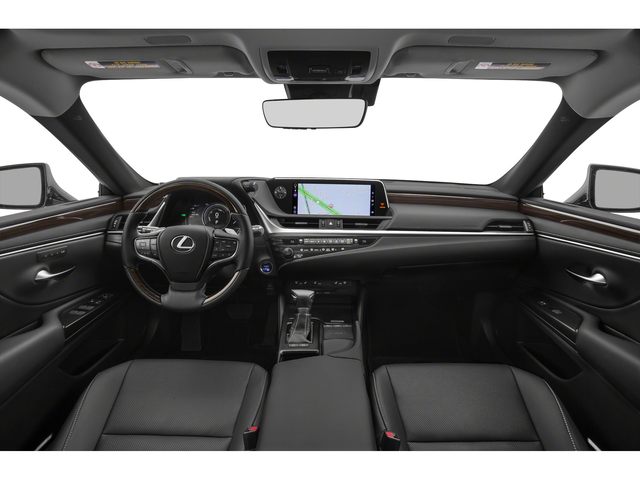 Explore the Full Breadth of the Lexus 300h Trim Lineup
The Lexus 300h isn't limited to just one model, of course. Like most of the cars in the new Lexus lineup, it offers a range of valuable options grounded in different trim models. The Lexus 300h is available in four distinct trims:
Lexus 300h Base
Lexus 300h Luxury
Lexus 300h Ultra Luxury
Lexus ES 300h F Sport
While the base model can provide an exemplary experience, many premium-minded drivers will appreciate the additional amenities available in the Luxury and Ultra Luxury models. From leather upholstery to premium sound systems, the Lexus 300h can offer a lot.
Schedule Your Lexus 300h Test Drive at Lexus of Arlington
Would you like to know more about everything the new Lexus 300h has to offer? Get in touch with the sales team Lexus of Arlington. Based in Arlington Heights, IL, our dealership has a new Lexus inventory we'd be delighted to show you. We can set you up with a new model test drive that will give you firsthand experience of everything it has to offer.
Give us a call or a click today to secure your visit. While we're talking, we can also fill you in on any new vehicle specials our finance center might have running. We'll work with you to make your new Lexus purchase a reality.