Understanding The Lexus Military Discount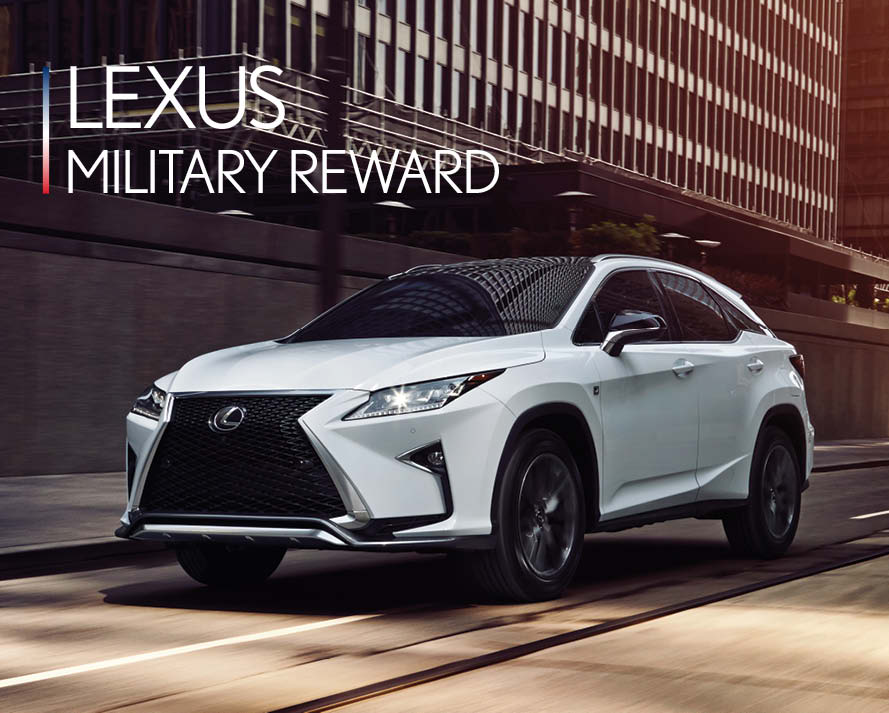 At Lexus of Arlington, we take great honor in working with our veterans. The service they provide is selfless and they are a vital part of the strength of our country.
We are also proud that Lexus offers a special discount to military service members and veterans.
Because the Lexus military discount is not a program that is too widely advertised, we want wanted to shed some light on it and show how it works. This way, if you are currently serving in the military or served in the past, you know what benefits Lexus offers.
What Is The Discount
The military discount is a reward that Lexus provides when purchasing a vehicle. That discount is currently $1,000.
Who Is Eligible For The Lexus Military Discount
This is one of the most important areas to understand when it comes to the discount. As it states, this is a military discount, but it extends beyond just military personnel.
Here is how Lexus defines eligibility:
The Military Reward offer is available to:
- U.S. military personnel

- Household members of eligible U.S. military personnel (including Gold Star families)

- U.S. military retirees (within 1 year of retirement)

- U.S. military veterans (within 1 year of discharge)
One very important aspect to note is that household members of eligible military personnel are included. If your spouse currently serves in the military or is a recent retiree or veteran, they are eligible for the military discount.
It's also important to take note of the retiree and veteran status. The Lexus military discount does apply to both retirees and veterans. However, retirees must purchase within 1 year of their retirement and veterans must purchase within 1 year of discharge.
Finally, Gold Star Families are also eligible.
If you qualify for the discount as a retiree or veteran, be sure to pay attention to the time limit.
What Lexus Vehicles Can Be Purchased With The Military Incentive
The good news is that military personnel have a wide range of Lexus vehicles to choose from. There is no restriction in terms of body style or any other vehicle attributes. All Lexus makes and models are eligible.
Again, let's look at what Lexus describes the vehicles that qualify for their military discount:
This reward can be used toward any new or L/Certified vehicle purchased through your dealer and Lexus Financial Services.
If you're considering a new Lexus vehicle, every model is eligible. When it comes to pre-owned Lexus vehicles, the L/Certified vehicles are eligible. Make note that not every used Lexus near you will be eligible to receive the discount. Only the certified pre-owned Lexus vehicles get the military discount.
How To Take Advantage Of The Military Reward Through Lexus
When you visit your local Lexus dealership and decide on a new or L/Certified Lexus, there will be some steps to take to get the Lexus military discount. They are simple steps and your dealership representative will help you.
Ultimately Lexus just needs verification of military status. To do this, present any of the following:
Leave and Earning Statement or

Military ID Card or

DD Form 214, Discharge From Active Duty or Certificate of Release
Once verification is provided, a qualifying salary must also be shown and credit approval obtained through Lexus Financial Services with a Lexus dealership.
Lexus is ready to serve those that bravely serve our country. The Lexus military discount is our way of saying thank you!